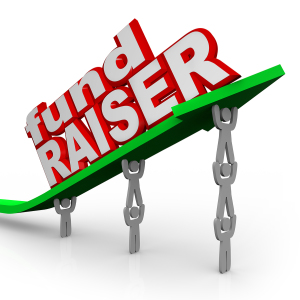 It's that time of year when we ask everyone to help us raise funds for our program here at Walk it Off Recovery. We are honoured to announce 3 fundraisers – all benefiting WIO this 2014 holiday season. Please mark your calendars for…
1. 5th Annual Walk It Off Scarf Auction
As cooler weather approaches, so does the 5th Annual Walk It Off Scarf Auction Fundraiser – November 22-30, 2014! To ease into the season changes, think about adding a handmade goodie to your wardrobe to keep you or a loved one warm through the fall and winter. It's also a great gift idea for the Holiday Season!
All of the proceeds from the auction go directly towards purchasing new equipment for Walk It Off.
Each year Walk It Off receives graciously donated Handmade seasonal items to include in the Annual Scarf Auction. The items up for bid range from scarves, hats to other seasonal items and jewelry in all colours, sizes and patterns!
If you would like to see items of the past to get a feel for what's to come, go to the Facebook group Walk It Off Scarf Auction. To view the Albums, click here.
Bidding will take place on FACEBOOK from November 22st- 30th
RULES OF THE SILENT AUCTION:
1. IN ORDER TO BE ABLE TO BID, go to the 'Walk It Off Scarf Auction' Group and ask to join the group (if you haven't already done so).
2. At noon on November 22nd, view the posted pictures of the items in the 2014 album.
3. If you wish to bid on an item, simply place your bid in the comment section under the picture.
4. Your name and profile picture will show with your bid
5. When the auction closes on November 30 at 8pm EST (sharp), the highest bid under each item wins the bid.
6. Payments can be made with cash, cheque or Paypal. (Shipping charges range between $8-$10 CAD.)

Walk It Off has been chosen as on the Not-For-Profits to benefit from this program. Thank you Newmarket Chamber of Commerce!
The Mission
Your community needs you! Not only do local charities have increased demands to meet during the holiday season, but businesses along Davis Drive are being heavily impacted by construction. By redirecting some of your regular holiday contributions to this campaign, through one swift act, you can become a Community Superhero.
By taking part in the Newmarket Double Give-Back campaign, you will:
. Give to Local Charities
. Support the Families Behind Davis Drive Businesses
. Contribute to a Healthier Newmarket
Donations can made online HERE.
I Am A Community Superhero!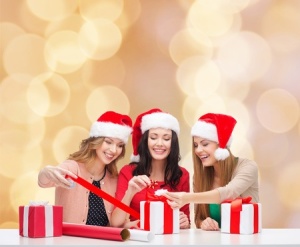 3. Beta Sigma Phi Gift Wrap Fundraiser
"Newmarket Beta Sigma Phi sisters have raised monies for almost 30 years for various area charities by wrapping gifts at Upper Canada Mall during the holiday season. To date, they have raised and donated more than $350,000. (Snap'd)"  Walk It Off has been chosen as one of their recipients this year!
Their project runs from December 1 to December 24th. They need 1,100 hours of volunteer time to make this venture a success! They can't do it without volunteers!
They welcome volunteers to sign up for a shift (or two 🙂 ). It's a lot of fun and together they are helping to build a stronger community. Please contact us here at WIO if you are interested in being part of this Fundraiser.
As always, we welcome your feedback! You can connect with us via email or telephone, or leave a comment right here on the site. Don't forget to leave a link back to your own blog too if you have one.
Until next time,
Heather
http://walkitoffrecovery.org/wp-content/uploads/2013/05/cropped-wiologobanner1.png
0
0
Walk It Off Recovery
http://walkitoffrecovery.org/wp-content/uploads/2013/05/cropped-wiologobanner1.png
Walk It Off Recovery
2014-11-20 09:40:46
2014-12-09 12:15:15
FUNDRAISERS, FUNDRAISERS, FUNDRAISERS!! - Benefiting Walk it Off this 2014