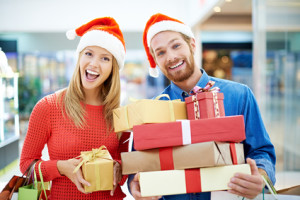 Walk It Off has been chosen as a recipient of your donations! The Beta Sigma Phi Sorority will be kicking off another gift-wrapping service at Newmarket's Upper Canada Mall from November 27-December 24. They will be located on the bottom floor near Santa's Village.
For a donation, volunteers will help shoppers wrap their purchases until Dec. 24th. Proceeds benefit the following:
Newly proposed Southlake Regional Health Centre Hospice
Doane House Hospice
Belinda Place and,
WALK IT OFF!
Walk It Off staff will be participating throughout but you can catch us at the Mall en masse on December 16th and 17th from 6:30-9pm. Come out and say hello, get your gifts wrapped and support 4 great causes.
If you would like to volunteer your time and gift wrapping skills, please contact Carol by email by clicking here.
Don't forget about our 6th Annual Scarf Auction going on right now until November 29th. 100% of proceeds go to Walk It Off to purchase mirrors. Visual feedback is an important component of our clients' recovery process. Please click here to get more information on the bidding process.
As always we welcome your feedback and your questions. You can connect with us by email or telephone or leave a comment right here on the site. Check out our Facebook and Twitter pages and our YouTube Channel too and join in the conversation!
Happy Holidays and until next time,
Heather