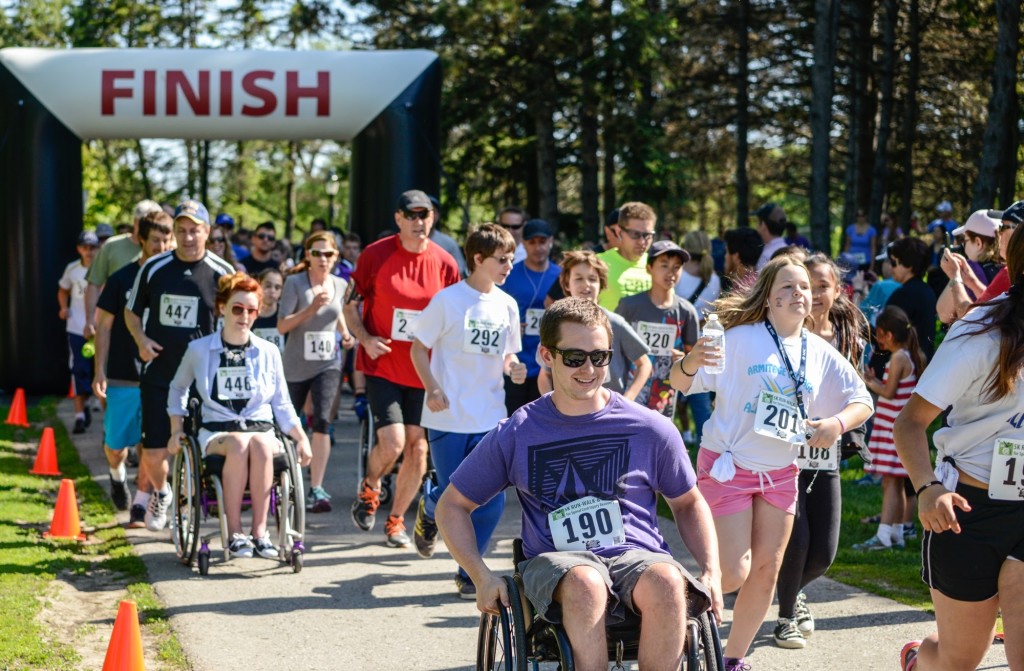 6TH ANNUAL 5K RUN-WALK-&-ROLL
SUPERHERO THEME
When: May 28, 2016
Where: Fairy Lake Park, Newmarket, ON
5K Registration
Corporate Sponsorship Opportunities
With the official arrival of spring, and hopefully the beginning of warm and sunny weather, comes the start of outdoor running season.  Walk It Off is excited to announce that on Saturday May 28, 2016 we will be hosting our 6th Annual 5K Run-Walk-&-Roll event!
Whether you are looking to shed some pent up hibernation energy and walk with friends and family, run a personal best, or sponsor one of the clients of Walk It Off, our Run-Walk-&-Roll is the event for you!  Sign up here!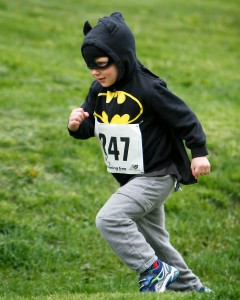 Superhero Theme for 2016!
This year, we are taking a different approach to our annual event. This year's event is all about the clients at Walk It Off. We are asking all participants to dress as their favourite superhero because we feel that our clients are all superheroes and everyone who participates is helping save the day by raising funds for neurological recovery and also raising awareness about spinal cord injuries. 
Proceeds Go Directly to WIO Clients
This year will also be different in the way fundraising works. We will be crediting $10 from every $30 Adult Registration ($5 from each $15 Kids registration) to the client that the participant names as their sponsor recipient. For Walk It Off Clients, that means the more friends and family you bring to the race, and have mention they're here for you, the more funding goes toward your sessions!
Bring Friends & Family and Raise Pledges
For family and friends of clients, come join us and help raise funds for those you care about, who depend on their sessions at Walk It Off for their injury recovery and wellbeing. As in past years, participants will also be able to raise pledges to put towards Walk It Off or toward a client that will be directly applied to subsidizing their treatment costs. If you are not local or cannot participate, you can still sponsor and donate to a client or Walk It Off by clicking HERE.
Red Carpet Special Walk It Off Event
For all the supporters of Walk It Off clients who attend, you will be receiving a special sneak peek at the amazing hard work that goes on in our facility. We will be encouraging clients to participate in our "Red Carpet". The Red Carpet will be an opportunity for our clients to show off some of the tremendous things they can do. You may even have the chance to see some of our clients take their own steps across the finish line!
Other Great Activities: Pancake Breakfast, Silent Auction & Bouncy Castle
We are excited to introduce these new features to our Annual event but fear not, we will still be including all those great things that were part of past years' events. Walk It Off will be hosting a delicious pancake breakfast for all participants to enjoy and refuel after their hard work! We will also be offering fun and games for participants of all ages. We're happy to announce the return of the bouncy castle and face paint for the younger participants and our silent auction and games for those, unfortunately, too big to enjoy the bouncy castle.
The event will take place at Fairy Lake in Newmarket on May 28th. We will be updating our Facebook Page, Instagram and the Walk It Off Website to keep you informed on race updates, registration, sponsorship information, and anything else that you may need to know! We are very excited for this year's event and can't wait to see you all out there supporting Walk It Off's Clients in your own superhero costumes!
Hope to see you there!
Walk It Off Staff and Clients
http://walkitoffrecovery.org/wp-content/uploads/2013/05/cropped-wiologobanner1.png
0
0
Walk It Off Recovery
http://walkitoffrecovery.org/wp-content/uploads/2013/05/cropped-wiologobanner1.png
Walk It Off Recovery
2016-04-20 13:10:08
2016-05-16 10:50:52
6th Annual 5K Run-Walk-&-Roll Event May 28th at Ferry Lake