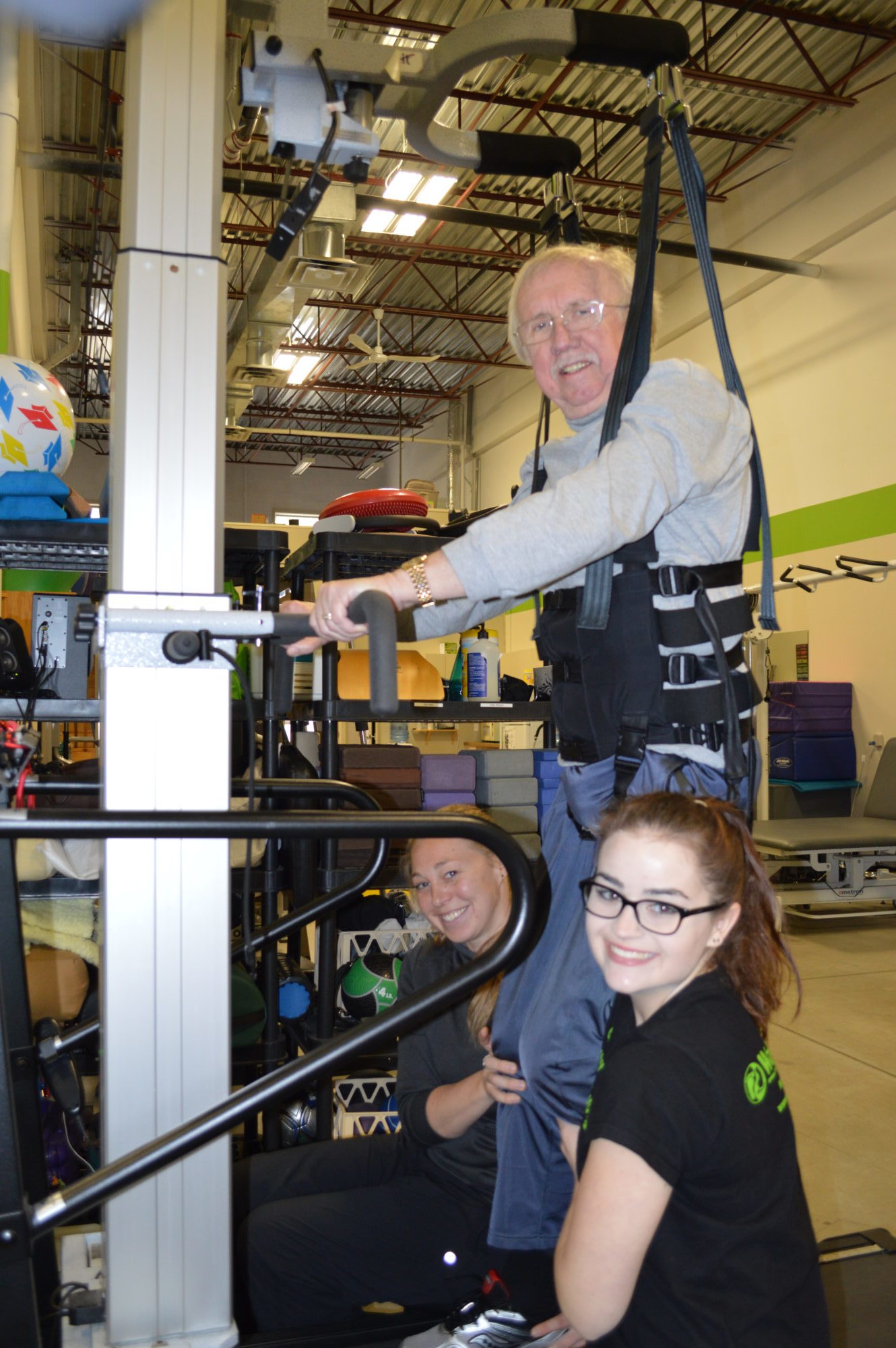 WALK IT OFF Spinal Cord Wellness Centre Inc. is a Not-For-Profit organization that provides exercise-based recovery, education and support to those living with neurological disorders, specializing in spinal cord injuries (SCI). We aim to improve quality of life and increase independence by maximizing recovery.
It is not known how much an individual will recover after a neurological incident. Walk It Off designs a program that does not impose limitations. Our focus is to stimulate the non-functioning areas of the body through core strengthening and repetitive load-bearing exercises.
Position Summary:
We are looking for a contract Registered Physiotherapist. Our client base consists of SCI, ABI, CVA, MS and CP with 70% of our clientele in wheelchairs. In addition, we work with individuals and athletes who are looking to improve performance and get involved in para-sport.
Our service provides an exercise-based, gross motor re-patterning program that is hands-on and will require the PT to be in good physical condition. Our modalities include gait training; we use the Litegait partial body weight support system (PBWSS) over treadmill, Madonna ICARE (Intelligently Controlled Assistive Rehabilitative Elliptical with PBWSS), New Lift Walker, FES arm and leg ergometer, Ultrasound, EMS, hydraulic Bobath tables and various adaptive exercise equipment.
Current Staff includes one physiotherapist who is resigning and will transition her clientele to the new PT candidate. Currently, she works 3 full days. There is the potential to increase hours to a full time position 5 days a week. Other staff include 2 Registered Kinesiologists and one assistant. Part of the paid orientation will be training in our specialized technique. Please respond with CV.
Key Responsibilities:
Plan, execute and document client programs
Oversee Kinesiologist and their planning, execution and documentation of physiotherapy programs
Responsible to documentation for personal and MVA insurance mandates and requests
Key Qualifications and Requirements:
As a Walk It Off representative, must show strong interpersonal and communication skills and uphold the integrity of our institution
Current registration with the College of Physiotherapist of Ontario
Master's Degree in Physiotherapy
Superior documentation skills
Self motivated, able to work independently
Ability to work team environment
Fitness/athletic experience
Physically demanding job-requires standing, lifting, kneeling
CPR/First Aid certification
Job Type: Contract
Required education:
Required license or certification:
Are you certified and in good standing with the College of Physiotherapist of Ontario
If you would like to apply, please click here.
You can connect with us by email or telephone or leave a comment right here on the site. Check out our Facebook and Twitter pages and our YouTube Channel too and join in the conversation!
– WIO Staff
http://walkitoffrecovery.org/wp-content/uploads/2017/05/Registered-Physiotherapy-Job.-e1494963715488.jpg
2000
1330
Walk It Off Recovery
http://walkitoffrecovery.org/wp-content/uploads/2013/05/cropped-wiologobanner1.png
Walk It Off Recovery
2017-05-16 15:45:47
2017-10-29 16:00:25
Registered Physiotherapist Job Opportunity Newmarket