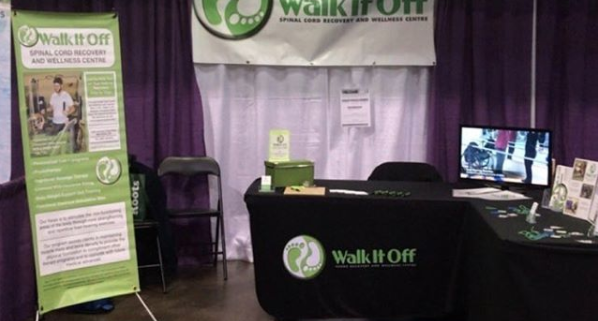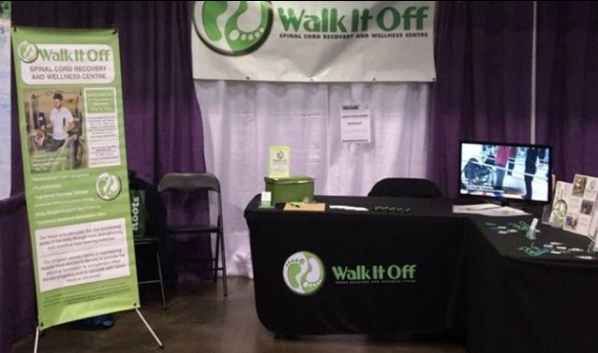 This January Walk It Off (WIO) started the new year with the opportunity to join in on the second annual Abilities Expo in Toronto. We were excited to receive another invitation to display our organization in one of the booths.
For those who aren't familiar, the Abilities Expo is an international show that showcases products and services for all abilities, including vision, hearing, cognitive and physically impaired. It is a chance for individuals as well as families, caregivers, and healthcare professionals to connect with this unique community, and learn about the many opportunities that are out there.
Toronto is one of the new additions to the various locations Abilities Expo is involved with. The Expo has been all over the United States in cities including Chicago, Boston, Houston, New York, and has now expanding north to Toronto.
New Year, New Expo
The International Centre Mississauga was again chosen as the venue. Entering the centre was a wonderful experience with volunteers ready to welcome you at the door. Gift bags were provided at the door, as a fun and useful way for people to collect any materials from all vendors throughout the expo.
But what a difference another year makes! This year the Expo felt like it had new life! The venue was much fuller and had an even greater variety of vendors. Vendors appealed to all ages and helped to increase awareness of opportunities, like summer camps for kids, local transit options, or how to travel no matter what your personal needs. There was an open space available to showcase and encourage participation.
People were able to participate and interact with each other through trying different sports, dance classes and even trying out different chairs.
As a vendor, set up was an easy process with people to help guide you to your space and easy access to help load all of our equipment. All volunteers were helpful, answering questions, making setup and takedown a smooth and simple task. We had the opportunity to personally meet two producers of the Expo. They were friendly and welcoming, making sure to come by each and every booth to check in
on how the event was going from both a visitor and vendor perspective. We can't wait to see what is in store for next year!
Fresh Perspective
Some of you may have had the opportunity to meet or work with one of our Neuro-Recovery trainers Jessica Little. Jessica joined our staff last year and as a new Abilities Expo go-er, was looking forward to experiencing this year's event. "This was my first year attending the abilities Expo so I was unsure of what to expect. The international center was a great location as it had plenty of open space for the different vendors.
I was surprised by the variety of abilities in attendance, and how well each vendor presented information about the service they provided! It was a great way to meet new people, connect with other potential clients, and make professional connections that may benefit our current clients at WIO. I was unable to attend any of the workshops, however I look forward to next year in hopes to catch one or two!" – Jessica Little, BSc Kin, MSc PT, Neuro-Recovery Trainer.

Virtual Connection
Couldn't make the show? Or can't believe you have to wait another year until the next one? Don't worry! Abilities Expo has extended their reach to their online community through abilities.com! You can check them out and keep updated on informative articles and posts about services and products. And stay tuned for next year's expo!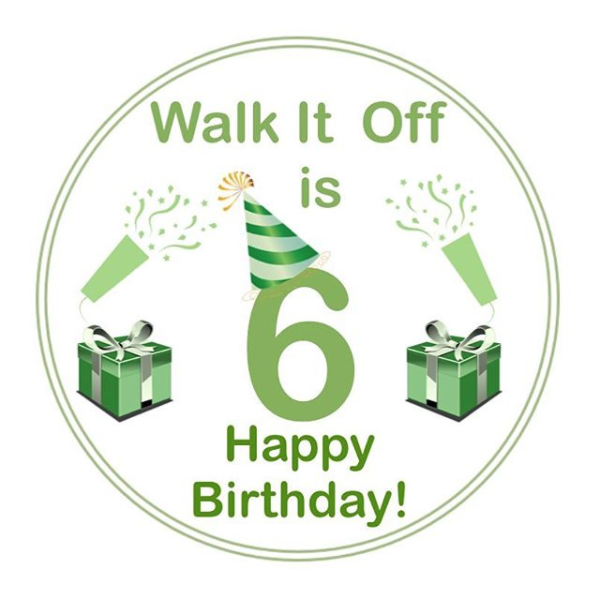 Walk It Off Turns Six!
This year marks six years since Walk It Off first opened its doors on Jan 21, 2012. Walk It Off is the product of tireless work from a dedicated community to make a unique program available. Walk It Off chose to be a Not-For-Profit Organization to be able to provide a cutting edge program while maintaining affordable rates to be able to reach as many people in need as possible. We look back to where we started and to where we have come.
We'd like to thank the supportive, and dedicated Walk It Off community for making six wonderful years possible and look forward to what's next to come. We look forward to continue to build on our progress from the past years and continue to provide a top quality specialized program.
You can connect with us by email or telephone or leave a comment right here on the site. Check out our Facebook and Twitter pages and our YouTube Channel too and join in the conversation!
Thank You for 6 Wonderful Years!
All the Staff at Walk It Off
http://walkitoffrecovery.org/wp-content/uploads/2018/01/Abilities-Expo-2018.png
353
598
Walk It Off Recovery
http://walkitoffrecovery.org/wp-content/uploads/2013/05/cropped-wiologobanner1.png
Walk It Off Recovery
2018-02-01 09:30:21
2018-02-01 09:38:28
Walk It off at Toronto's Second Annual Abilities Expo