Kevin Mills ACP
My name is Kevin Mills. I am the Supreme Chancellor and Co-Founder of Walk It Off. I received my Diploma as a Paramedic from Humber College in 2001. I was certified by Sunnybrook Base Hospital as an Advanced Care Paramedic in 2004, followed by my Provincial Advanced Care Paramedic Certificate. I worked for Toronto EMS for 8 years and spent time working as the Toronto Police Marine Unit Paramedic. In February of 2009, while on vacation in Cuba, I sustained a Spinal Cord injury after a wave drove me head first into the sand. I was diagnosed as a C4 ASIA A quadriplegic and have participated in extensive recovery programs, including Physiotherapy, Occupational therapy, Chiropractic, Massage therapy, Homeopathy, Acupuncture, Qigong and have attended Project Walk Spinal Cord Injury Recovery in both Florida and California. I feel my experience as a health care provider and patient has given me insight into the recovery process.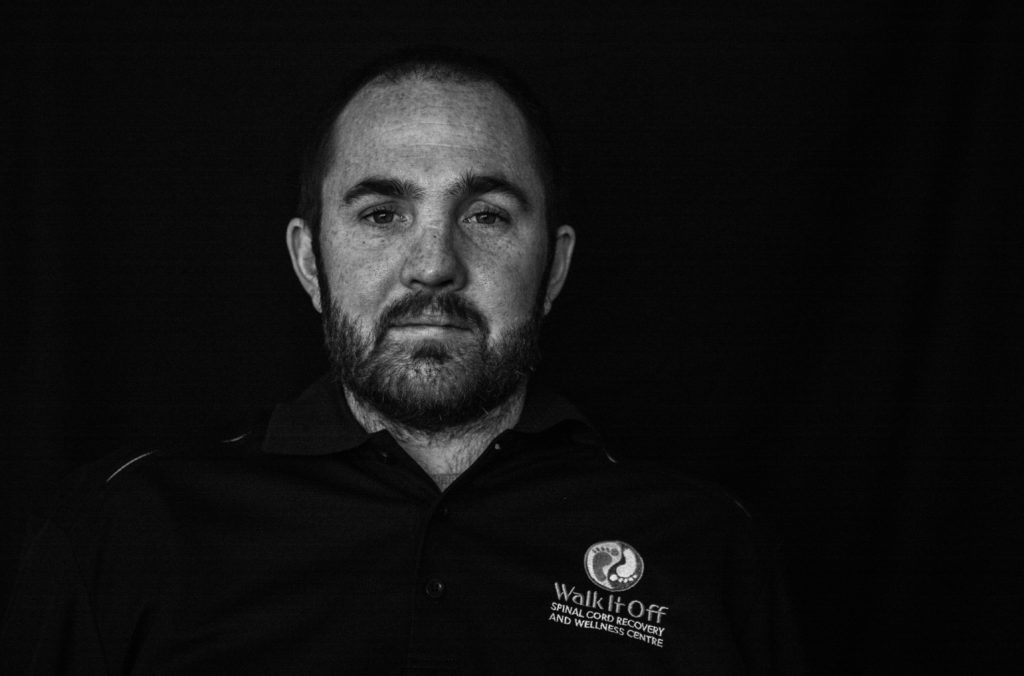 Dr. Danielle Warner, D.C., B.H.Sc (hon).
My name is Dr. Danielle Warner and I am a family chiropractor with Foster Family Chiropractic & Associates. In 2001, I graduated from the University of Western Ontario with an honours bachelor degree in Health Sciences. I graduated from the Canadian Memorial Chiropractic College Magna Cum Laude, receiving an award for exceptional communication and commitment to patient education in my clinic year.
Before establishing my practice at FFC, I supported chiropractic practices all over Ontario as a locum doctor. My chiropractic practice is focused primarily on providing families with the opportunity to grow in health through improved nervous system function. I am a member of the International Chiropractic Pediatric Association (ICPA). As part of the Chiropractic Pediatric Certification Program, I have completed continuing education courses in pre and post natal and infant care, including utilization of the Webster Technique.
I am a regular contributing writer to various wellness-based magazines in York Region and have lectured extensively on a variety of health related topics. Currently, I am the president of the Business Women Networking Association for the Newmarket chapter.
Contributing to my own wellness regimen, I ran my first marathon in 2010 and today I enjoy a wellness lifestyle that includes both regular running and yoga. My greatest passion is my family, being blessed with a caring husband and two beautiful daughters.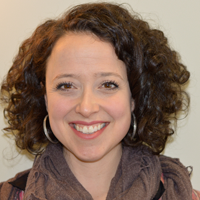 Wally Kemp
Hello, my name is Wally Kemp, I was introduced to Walk It Off through my son David, who is one of their original clients.
I have been retired for 7 six years, after working for 45 years in the Refractories industry. During that period of time I served in many managerial capacities; which include Ontario Construction Manager, Atlantic Branch Manager, Vice-President Manufacturing and Senior Project Manager on multiple million-dollar construction projects.
I have obtained a Civil Engineering Technologist degree as a mature student at Georgian College and taught at Georgian in the Engineering Department for 3 years..
I have been married to my wife Lorraine for 50 years and we are the proud parents of 3 children (David, Brian and Lori) and 3 grandchildren, (Jordan, Matthew and Jessica).
Since retirement I keep busy volunteering with the Southlake Regional Health Centre, Walk It Off Spinal Cord Wellness Fundraiser and Spinal Cord Ontario, while being active with the Ontario Curling Association and Bradford Curling Club. In my spare time I marshal at The Bradford Highlands Golf Course.
My passions are family, golf and curling.