YEEHAW! Walk It Off is thrilled to announce that we are one of the fifteen organizations selected as a recipient for the 28th Annual Magna Hoedown.
For those of you who are not familiar with the Magna Hoedown, it is the largest fundraiser in York Region. The Hoedown is a weekend long event, taking place on September 16th and 17th this year, showcasing musical talent, raffle and door prizes, dancing, Texas Style BBQ dinner and beverages, and tons of entertainment. This year's headliners are Alan Doyle (from Great Big Sea) on Friday, Sept.16 and Paul Brandt on Saturday, Sept 17.
2016 Prospector's Raffle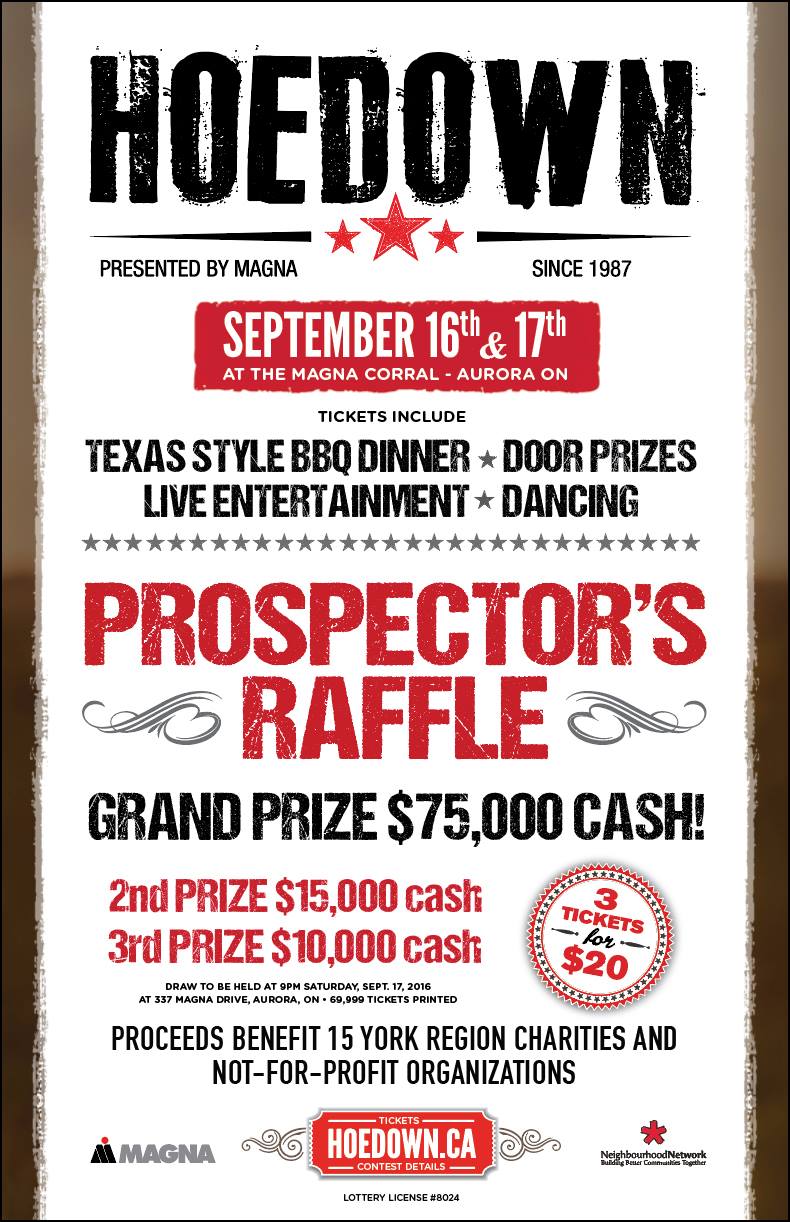 Can't make the Event? No worries; You can still support Walk It Off by purchasing the OLG licensed Prospector's Raffle Tickets on Sale at Walk It Off
3 for $20 – with your chance to win $75,000!
Contact Us for your tickets