Here at Walk it Off, we are blessed to have very talented, caring and dedicated professionals to work with our clients everyday…
Neuro-Recovery Trainers
---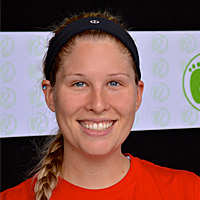 Rebecca Wheeler R.Kin, BKin Hon
Registered Kinesiologist
Hello, I'm Rebecca. I recently graduated from the University of Ottawa with an Honours Bachelor in Human Kinetics and a minor in Psychology.
Sports have always been a big part of my life. I grew up playing and coaching competitive soccer and basketball in Newmarket. Unfortunately, I sustained an injury that resulted in undergoing reconstructive surgery that, fortunately, lead me to become interested in physical rehabilitation and kinesiology.
I have previously worked with the City of Ottawa at their Post-Stroke and ABI programs. From there I bring with me experience working with individuals living with variations of hemiplegia and physical limitations. This experience gave me a better appreciation for the value of a holistic approach to rehabilitation; considering all the social, cognitive, environmental and physical aspects.
I have also previously worked with a local chiropractic clinic. Working here taught me about the intricacy of the nervous system. I also learned about and worked with clients suffering from scoliosis, nerve impingements, disc herniations and vertebral subluxations that occur within the spine.
Promoting healthy living and physical activity is also a big part of my life. I enjoy volunteering with organizations, such as Start2Finish, and local events that encourage getting physically active and leading a healthy lifestyle!
---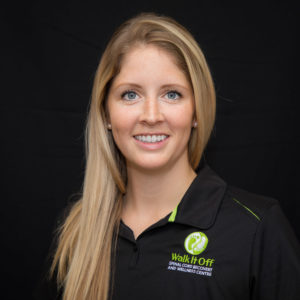 Jessica Little BSc KIN, MSc PT
Kinesiologist
Hi Everyone! My name is Jessica Little and I recently graduated from University College of Dublin, Ireland with my Masters in Physiotherapy. I gained valuable knowledge and experience working with a variety of patients. I worked in all types of physiotherapy settings and such as inpatient and out-patient orthopaedics, athletes, osteoporosis group classes, cardiovascular in-patient, cardiac rehab, long term care, community health promotion and stroke rehabilitation.
Previously, I completed my BSc Kinesiology: Exercises Science from University of New Hampshire, and received a full- athletic scholarship to swim on their NCAA division I program. During my time at UNH, I realized I wanted to use movement and exercise to better individual's overall quality of life and health. I am a certified personal trainer with CanFitPro for over 6 years, and coach the conditioning program for the local swim team.
Swimming was always such an important sport in my life, and with hard work I qualified for Canadian Olympic Trials on two occasions. I am now retired, but love the gym, getting on my road bike, tennis, yoga and any water activities. As evident by my international degrees, I also love to travel!
I am very excited to continue my career with the amazing staff and clients at Walk It Off! I look forward to meeting you and working together to help you reach your rehabilitation goals.
Administrative Staff
---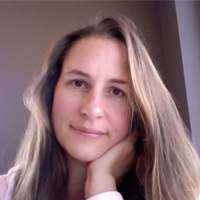 Heather Cairns-Mills BA Psych, ACP
My name is Heather Cairns-Mills. I am the Founder and President of Walk It Off. In 1994, I received my BA in Psychology from York University, and spent 3 years studying physical education. I earned my Certificate in Ambulance and Emergency Care from Centennial College in 1995 and later received my Provincial Advance Care Paramedic Certificate.
As a paramedic, I had the opportunity to work for 14 years throughout the province in Simcoe County, Halton/Mississauga and with Toronto Emergency Medical Service (TEMS). While I worked for TEMS, I assisted in spear-heading the Canadian Window Balcony Fall Prevention project with the EMS Chiefs of Canada. My experience includes supervising the Toronto Heat Alert Paramedic Program.
I have been my husband, Kevin Mills', primary care giver since his accident in February of 2009. This tragedy has giving me both a personal insight and the understanding of the extensive medical requirements of living with someone with a Spinal Cord Injury. I look forward to helping you with your recovery.
---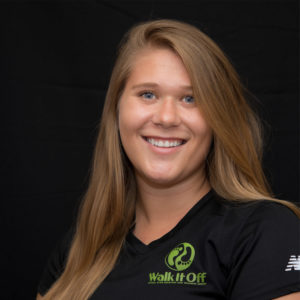 Kristina Georgiopolous BSc. Health Science
Facility Assistant
Hi, I'm Kristina. I've recently graduated from Bishop's University with a Bachelor of Health Science, minoring in psychology and sport studies.
In addition to academics, I was a member of the varsity women's soccer team, and the head organizer for our team's annual ALS walk, an initiative that raised awareness and funds for ALS Quebec and the Tony Proudfoot Organization. At such a small school, my academic and athletic opportunities allowed me to discover my passion to pursue a career in human rehabilitation and physical health.
As a lifelong athlete, I am aware of the importance of sports and physical fitness. However, I am also aware that injuries are an unfortunate reality. Being exposed to this both on and off the field has lead me to continue my involvement in sports through coaching with the Richmond Hill Soccer Club and obtaining my position here at Walk It Off.
As a Newmarket native, I am very happy to be working within the Walk It Off community where I continue to be exposed to a unique and innovative environment where I continue to learn and meet incredible people every day.