What a day! WHAT AN EVENT! Thank you and congratulations to all the participants of this year's 5km Run, Walk and Roll! This was the 6th annual event hosted by Walk It Off, at Fairy Lake in Newmarket on May 28th and what a fun day it was!  Click here to see the full online photo album from the event.
G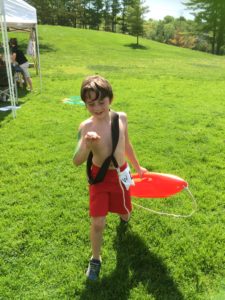 reat Costumes for our Super Hero Theme!
Despite the heat, many clients and supporters showed up ready to get active to help those living with spinal cord injuries. We were blown away by the enthusiasm and creativity of the many costumes that took form for this year's Superhero theme; at Walk It Off, we believe all our clients are superhero's every day. Everyone from Superwoman, to Bat-Spiderman and even
David Hasselhoff from Baywatch came out to enjoy the sun, pancakes, and win many prizes!
Starting off the day with music pumping and the sun shining, many new and familiar faces corralled at the starting line eagerly anticipating the start of the day. Shortly after, the finish line became the cheerleading zone as participants approached with beaming smiles of accomplishment. Awards were as follows.
Our fast paced, first place runners:
Brenton Diaz 18:39 min
Donna Harrison 21:13 min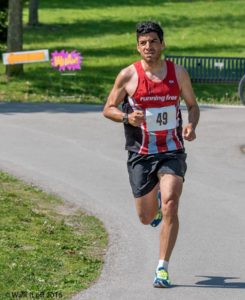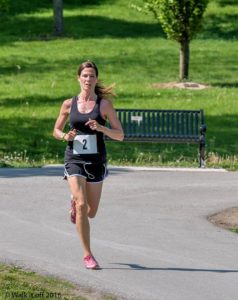 Walk It Off's first place chair competitors:
Chris Rice 32:13 min
Sherry Craig (all the way from Quebec!) 41:55 min
We cannot forget to thank our incredible sponsors and vendors of this year's race: Rose's Catering, The Landscaping Company Inc., Foster Family Chiropractic, Starbucks, Yoga Source, Muscle Works, BC Instruments, Gardens of Joy, MCH Creations, Living with Metta and Muskoka Woods! A special thank you to John Taylor, Regional Councillor and Deputy Mayor of Newmarket, for being an on-going supporter of Walk It Off and speaking at the run about the importance of supporting one another to enhance the success of our community.
Many participants came from different walks of life, with different barriers or challenges they face on a daily basis. Some heard about the run through posters, while others happened to be in town and had relation to SCI and decided to join, or like many, they knew a hardworking and deserving WIO client and came to support them in their efforts to get moving.
Thank you to all who travelled from near or far, who supported WIO through pledges, the 50/50 draw, or raffle tickets. Your generous contributions are very much appreciated and will perpetuate the ongoing mission to increase independence by maximizing recovery for those living with spinal cord injuries. THANK YOU!
Stay tuned as Walk It Off is gearing up for Magna's Hoedown!
As always we welcome your feedback and your questions. You can connect with us by email or telephone or leave a comment right here on the site. Check out our Facebook and Twitter pages and our YouTube Channel too and join in the conversation!
– WIO Staff and Clients
http://walkitoffrecovery.org/wp-content/uploads/2013/05/cropped-wiologobanner1.png
0
0
Walk It Off Recovery
http://walkitoffrecovery.org/wp-content/uploads/2013/05/cropped-wiologobanner1.png
Walk It Off Recovery
2016-06-20 15:41:03
2016-09-22 08:50:31
The 6th Annual 5k Run-Walk-&-Roll Event Was a Blast!