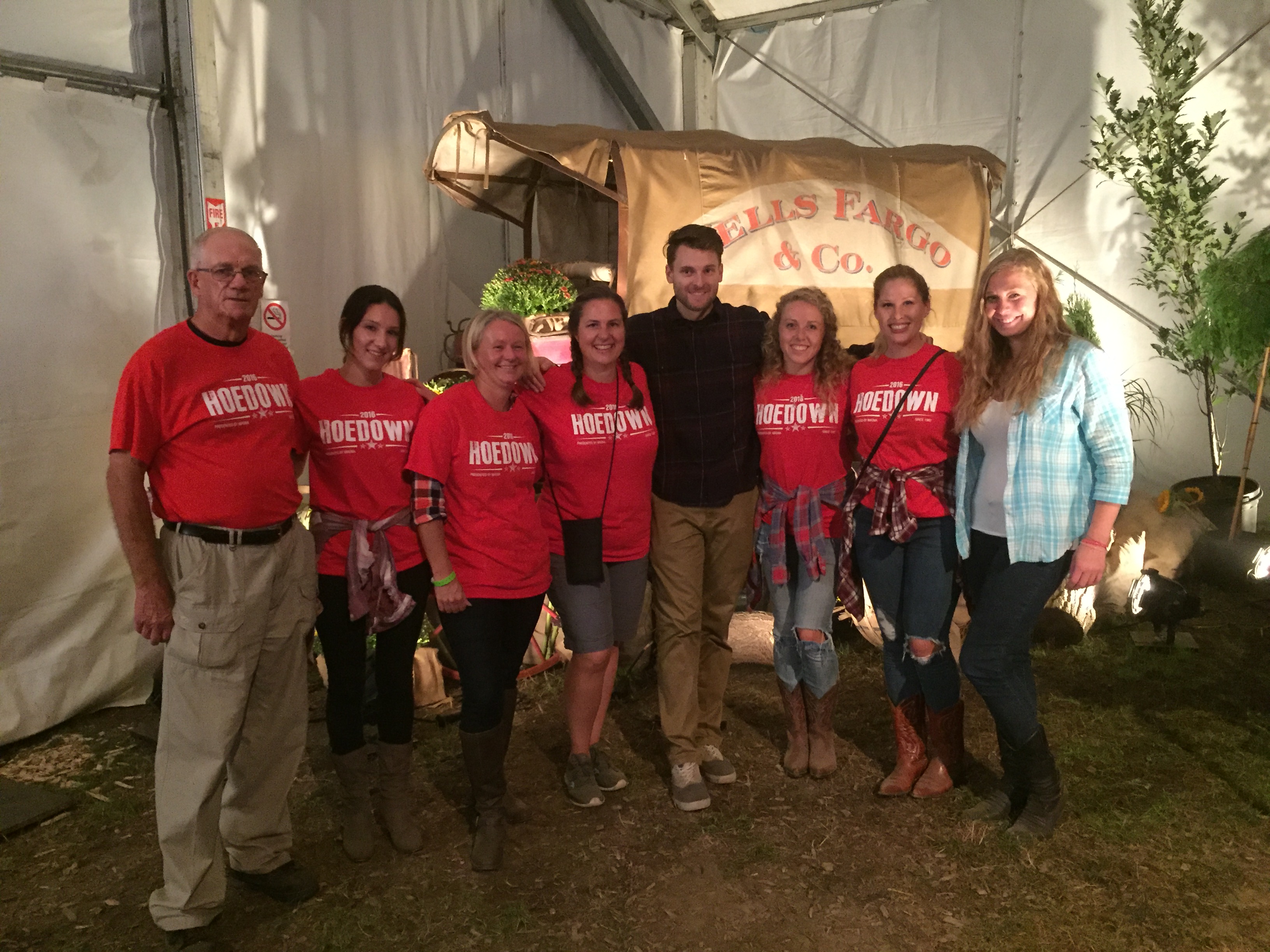 WHAT A WEEKEND! The Magna Hoedown was nothing short of a success! With Walk It Off Recovery as first time participants in the Hoedown, we were blown away by the event and thoroughly enjoyed being there as volunteers and as event-goers.
From the moment you stepped onto the Magna grounds you felt as if you were in the middle of the Wild, Wild West. The grounds were transformed for Hoedown with live cattle grazing outside the tent, corn stalks, hay bales and seasonal flowers accenting the event area, and event-goers sporting their finest plaid and cowboy accessories. Inside, guests enjoyed the mouth-watering Texan spiced buffet as the musicians showed off their talents and sparked the dancing and singing to commence.  The crowds were thrilled by the varied musical acts and (line) danced the night away!
We were amazed at how accessible the grounds were too. We would definitely recommend this event to our clients and others with accessibility needs next year.
$479,000 RAISED
Magna began this tradition, 28 years ago, as a way to give back to the community. Over the past 5 months, all the funds raised by the 15 benefitting organizations was announced for a grand total of $479,000! Walk It Off will find out what our portion will be on October 6th.
The generous contributions of all who invested will go on to improve and advance each beneficiary in their own unique way. At Walk It Off we look forward to expanding and improving our facility to make it more accessible and provide new equipment to help our clients with their recovery.
THANK YOU VOLUNTEERS
Walk It Off had many exceptional volunteers who selflessly gave their time to ensure both events were spectacular. Serving in every capacity, from raffle tickets to derby races, you could see the many devoted volunteers tapping into their inner cowboys and putting the guests first. Thank you to all who represented Walk It Off, your efforts were so very appreciated and we enjoyed serving alongside you. Can't wait for next year (yeeehhaaww)!
SPECIAL THANKS TO OUR CLIENTS WHO HELPED US REACH OUR GOAL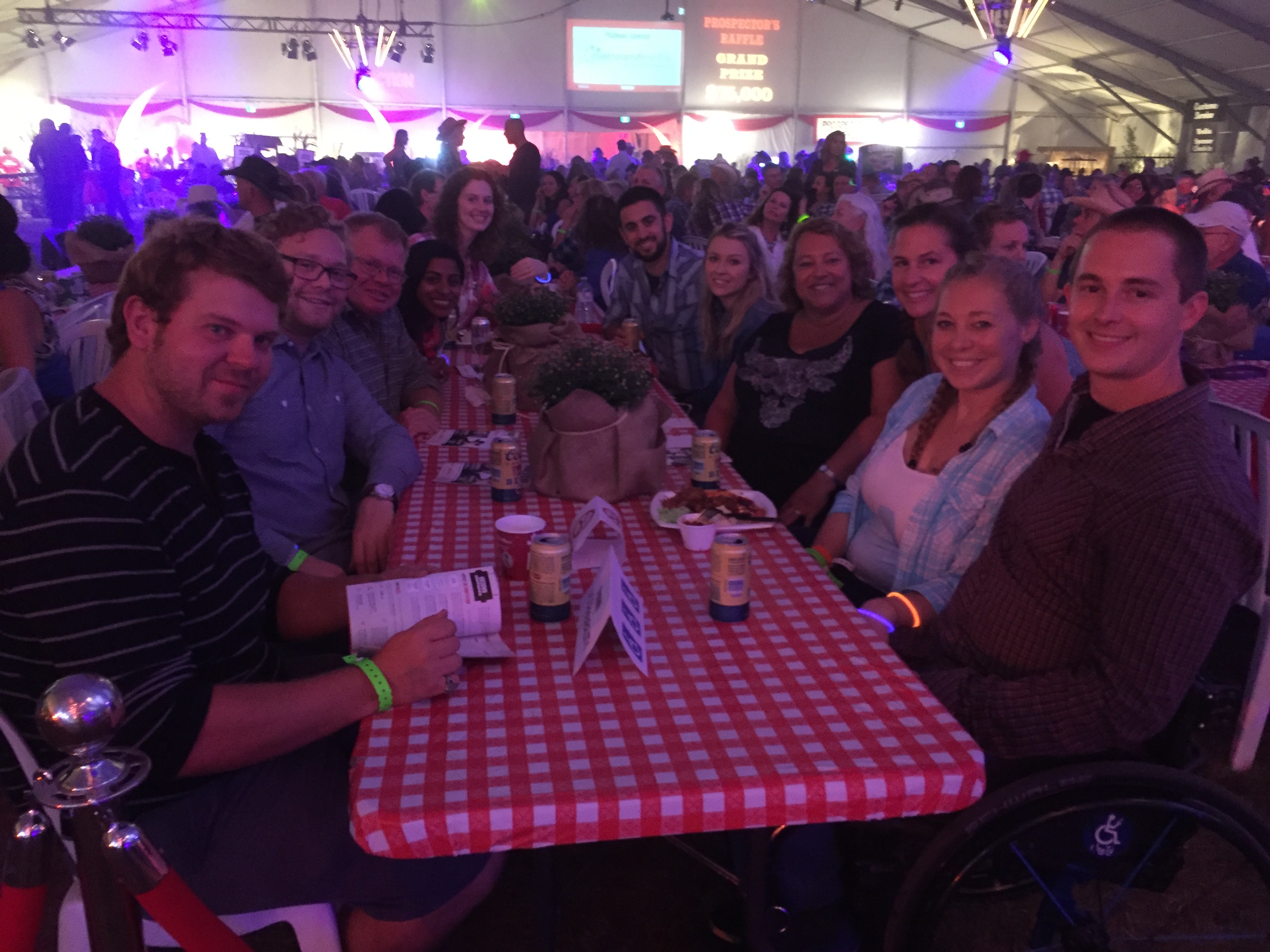 We wouldn't have been able to fulfill all our Hoedown duties without the support we received from our clients.  We wanted to give a big "THANK YOU" to all the clients who supported our efforts by buying and selling raffle tickets, attending the event nights, and volunteering at the event!
We wanted to give a special shout out to Karen Medd for selling TEN booklets of raffle tickets for Walk It Off – a sales record for us. Followed by Chris Rice and Jon Thurston for selling 3 books each; Anita Kaiser, Chris Osbourne, Dave Kemp, Ken Henderson, Lorrie Reynolds who sold 2 books each; and Ed Chamot, Scott Wollin and Ryan Riest for selling 1 book each. We also wanted to give a special Thank You to Karen, Ken, Abbas and Kym for joining in the fun and coming to the event and Lorrie for spending her Saturday night volunteering.
Thank you all for making our Hoedown experience so successful. We want to know what you as clients would like to see the money received from the Hoedown go towards within the clinic. What improvements, new pieces of equipment or other things would you like to see happen at Walk It Off?
THE FUN (D-RAISING) ISN'T OVER
Come on out to our Annual Walk It Off Slo-Pitch Tournament at the Evan's Fields in Brantford this Saturday, Sept 24 from 9am-6pm. We are still accepting teams (min 3 females) and players to fill up the Walk It Off team. Down load the flyer for more information. Walk It Off Slo–Pitch Flyer 2016.
As always we welcome your feedback and your questions. You can connect with us by email or telephone or leave a comment right here on the site. Check out our Facebook and Twitter pages and our YouTube Channel too and join in the conversation!
Thanks again!
– WIO Staff
http://walkitoffrecovery.org/wp-content/uploads/2017/06/IMG_9526.jpg
2448
3264
Walk It Off Recovery
http://walkitoffrecovery.org/wp-content/uploads/2013/05/cropped-wiologobanner1.png
Walk It Off Recovery
2016-09-22 08:49:02
2017-10-29 16:02:03
The Lowdown on the Magna Hoedown