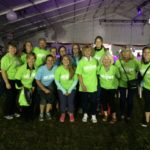 29th Annual Magna Hoedown – 2017
September 15th and 16th, 2017 marked the 29th annual Magna Hoedown. A BIG thank you to the @MagnaHoedown and those who came out this past weekend to support Walk It Off and the other 19 local charities participating. Like previous years, the food, entertainment and overall atmosphere was nothing short of amazing. Read about our experience in our blog post.
---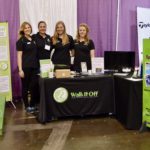 2017 Abilities Expo – Toronto
Walk It Off (WIO) participated in the first annual Abilities Expo at the International Centre in Mississauga the weekend of Jan 20-22. The Abilities Expo is a great venue which brings together service and retail providers, the latest technology in adaptation and accessibility, and leisure information all under one roof. For more info, please read our blog post.
---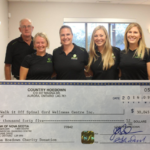 26th Annual Magna Hoedown – 2016
On behalf of Walk It Off, we would like to thank Manga International for its outstanding philanthropy. The 2016 Magna Hoedown provided a magnificent weekend of music and fun for the community, and a fantastic fundraising platform for local charities and not-for-profit organizations on September 16th and 17th . You can read more on our blog post.
---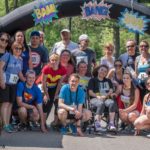 6th Annual Walk It Off 5k Run-Walk-and-Roll – 2016
What a day! WHAT AN EVENT! Thank you and congratulations to all the participants of this year's 5km Run, Walk and Roll! This was the 6th annual event hosted by Walk It Off, at Fairy Lake in Newmarket on May 28th and what a fun day it was! Click here to see the full online photo album from the event.
---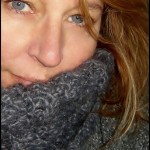 6th Annual Walk It Off Scarf Auction – 2015
100% of proceeds went to Walk It Off to purchase mirrors. Visual feedback is an important component of our clients' recovery process.
---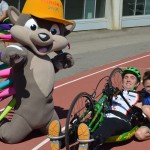 Walk It Off Clients Participate in 2015 Parapan Am & Pan Am Activities
Our very own Anita Kaiser participated in the PanAm torch relay and Kevin Mills was asked to participate in the Parapan Am torch relay and complete a handcycling demonstration at McMaster University.
---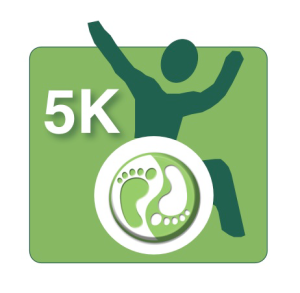 4th Annual 5K RUN-WALK-&-R0LL Saturday, May 31, 2014
---
4TH ANNUAL WALK IT OFF SCARF AUCTION – 2013
was held November 11th and November 20th, 2013. It was a great success!
---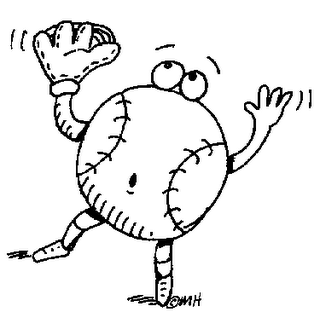 2nd ANNUAL WIO FUNDRAISING CO-ED SLO-PITCH TOURNAMENT – 2013
Saturday, September 28, 2013 Please click here for more details.
---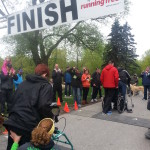 3rd Annual 5K Run Walk & Roll for Spinal Cord Injury Recovery – 2013
May 11, 2013 was the date of this year's 5K Run Walk & Roll. Together with friends, family and the community, we raised $9, 300! We've raised enough to purchase the $20,000 LiteGait walker and GaitKeeper treadmill!! We were also able to help our members raise a combined total of $30, 000 for their personal recovery programs at Walk It Off. Thank you to everyone for helping us reach our goal.
Chip time results for May 11th 2013, can be found by clicking here.
---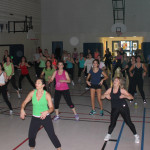 Zumbathon
This year's Zumbathon was held on March 16 at the St. John Chrysostom Catholic Elementary School in Newmarket. ZUMBA is a Latin inspired dance fitness class that blends red-hot international music and contagious steps to form a "fitness-party" that is downright addictive. It doesn't matter whether or not you have participated in a ZUMBA class before, it is a great opportunity to have fun, listen to some Latin music, dance and get active!!
The Gymnasium was hopping for an hour and a half with participants of all skill levels. The day brought Walk It Off  $1,300 towards our LiteGait fundraising goal.